Reference DAC, Pre and Headphone Amplifier
Designed and manufactured in the United Kingdom, CALLIA embodies the Prism Sound uncompromising approach to audio resulting in the most accurate and detailed DAC available.
Callia reveals the most minute nuance of any performance and is flexible in the face of a variety of genres. Hear your music the way it was intended.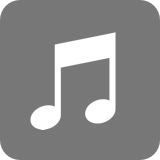 Pristine Sound Quality
Callia makes no compromises on audio quality, ensuring you'll experience music at home exactly as it was experienced by those who created it in the studio. Our heritage and unrivaled experience has allowed for the creation of a DAC of unparalleled sonic clarity.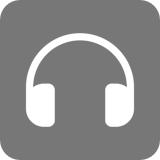 Headphone Output
CALLIA's headphone output boasts a high-current, low impedance design optimized for the best possible performance. Able to power a wide range of high end headphones, CALLIA will adjust and match the impedance of your headphones for an unbeatable listening experience.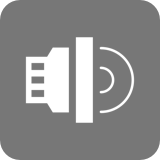 Simplified Connectivity
Callia is compatible with the widest range of computer hardware using a USB2 interface supporting UAC2 audio. Auto input detection and output protection allows for the hot plugging of cables without fear of damaging your speakers.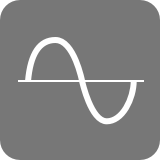 Unsurpassed Clocking and Jitter Rejection
Prism Sounds long history in developing test and measurement equipment for the audio industry has provided Callia with the pinnacle of ultra-stable clocks, ensuring the most accurate and detailed conversion available.
CALLIA supports linear PCM in 2's complement binary coding and, using the "DSD over PCM" (DOP) protocol, DSD at the original bit-rate (DSD64) and also at 2 x the original rate (DSD128). DSD Files encoded as "DOP" may be played with both ASIO and WDM drivers.
Your computer, tablet or transport will commonly decode formats such as mp3 to PCM prior to transmission to the sound card, so these formats will typically be supported on your device in the same manner as they would be with another sound card.
On the S/P-DIF inputs, DOP can also be used, but only at the original DSD bit rate (DSD64) as these connections do not have enough bandwidth for DSD128.
The ASIO native DSD format is not currently supported.
Table-top (including feet): 285 x 242 x 50mm
90VAC – 250VAC, 50 – 60Hz
15W consumption
0.5A(T), 20mm, glass
1 x USB Audio Device Class 2.0
1 x TOSLINK for S/PDIF
1 x RCA for AES3-ID
2 x XLR (balanced)
2 x RCA (pseudo-balanced)
Trademark acknowledgements
TOSLINK is a trademark of the Toshiba Corporation
Microsoft and Windows are trademarks of Microsoft Corporation.
Apple, Macintosh, Core Audio, FireWire and OS X are trademarks of Apple Computer, Inc.
All trademarks acknowledged