Seattle based Tracktion Corporation and 2JW Design are pleased to announce they have joined forces with Prism Sound studio products and SADiE through the acquisition of these brands and creating a new umbrella company for the group trading as Audio Squadron Ltd, creating a dynamic new player in the pro audio market.
Cambridge, UK: June 1st 2019: The bold, ambitious and revolutionary move to combine the strategy of these market leaders under the canopy of one organization will increase investment and produce a unique shared creative environment. The resulting pro audio powerhouse brings together ALL the diverse, highly skilled workforces and technical expertise of these renowned global brands enabling them to accelerate innovation, development and the cross fertilization of ideas.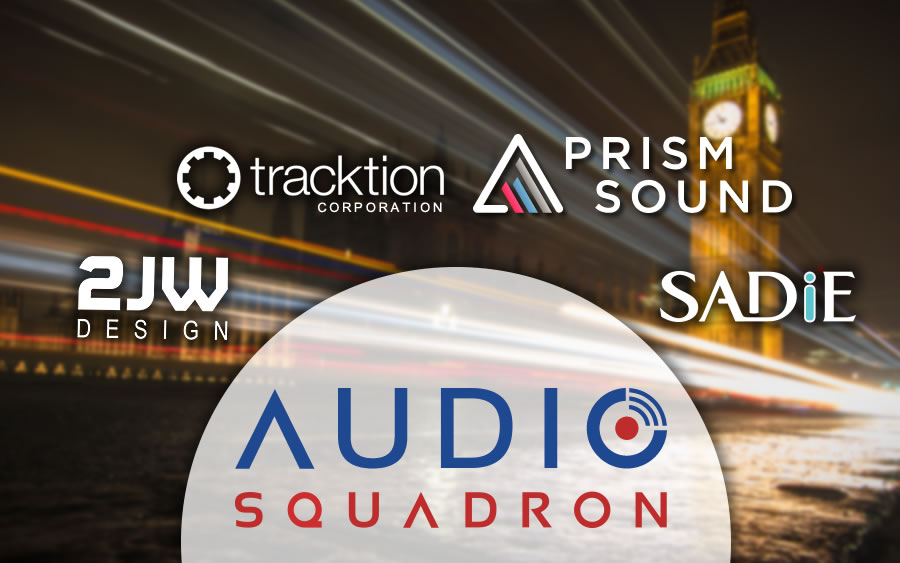 'We are excited by the multitude of opportunities offered by this collaboration,' said James Woodburn, Tracktion Principal. 'It is the best of both worlds for Tracktion, 2JW Design, Prism Sound and SADiE. Whilst we remain independent, we can more easily work together to bring renewed focus to delivery of the highest quality audio products.'
Co-Founders Graham Boswell and Ian Dennis of Prism Sound said, 'the shared vision of this venture will greatly enhance our ability to accelerate creativity in the design and development of the industry leading audio tools our customers have come to rely on. We're eager to start working on this exciting new chapter of Prism Sound's life.' Graham Boswell and Ian Dennis still retain Prism Media Products Ltd which will continue trading with the test and measurement division and the Imerge brand which will bring focus to both Audio Squadron Ltd and Prism Media Products Ltd allowing them to both grow and become bigger players in their respective sectors.