Installing the Lyra, Titan, and Atlas Control Panel app and the Callia firmware updater.
This is a Mac pkg or mpkg file, and under modern MacOS there is a possibility that Security settings may disallow you from installing software that isn't downloaded from the Apple app store.
In System Preferences / Security & Privacy, the General page has a setting called
"Allow apps downloaded from:"
The options in OSX up to Sierra were:-
App store
App store and identified developers
Anywhere
However in Sierra 10.12.0 and higher, the "Anywhere" option has been removed. Running the "USB Audio Control app" installer package may initially fail under Sierra with a message like this:-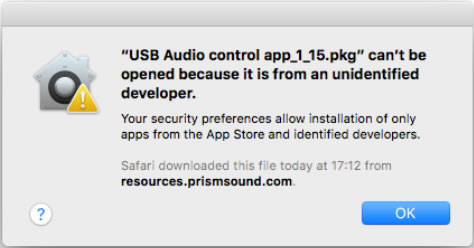 It may fail depending on that setting under an earlier MacOS too.
However when this happens in Sierra, if you go into the Security & Privacy Preferences, it will now show an option to run this particular installer package:-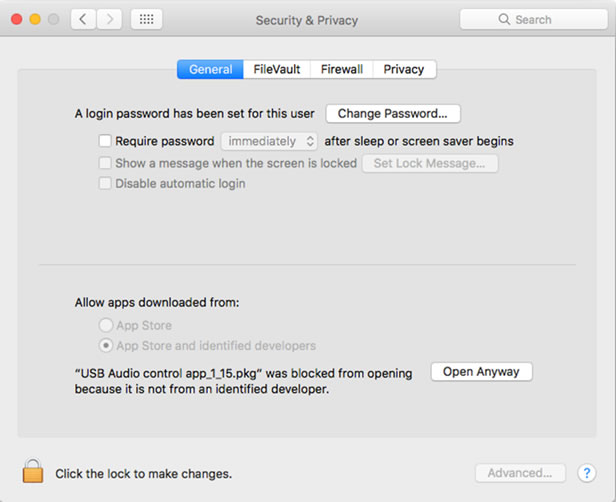 and pressing the "Open anyway" button will run the installer unimpeded.