November 22nd 2022: In a bid to connect with a much wider audience, FIFA broke with tradition this year by scrapping the concept of one official song for the World Cup in Qatar and instead releasing multiple songs as a playlist for fans to enjoy.
The run up to the tournament has been punctuated by the release of new tracks from the FIFA World Cup™ Official Soundtrack, which features artists such as US star Trinidad Cardona, Afrobeats icon Davido, Qatari sensation AISHA, Puerto Rican multiplatinum award-winning superstar Ozuna and French-Congolese rapper Gims – the first French-speaking artist to perform on a World Cup soundtrack.
Produced by FIFA's Creative Entertainment Executive, RedOne, three songs on the official soundtrack were recorded at Katara Studios in Doha, which was also responsible for all other audio aspects of the tournament including music for the opening and closing ceremonies.
A key feature of these recordings was Prism Sound conversion as the company's products were used extensively to ensure that the audio delivered the clarity and quality Katara Studios is renowned for.
"Katara Studios has over 50 Prism Sound converters ranging from the flagship ADA-8XR multichannel converters, through to DA2 stereo D/A and AD2 stereo A/D converters," says Mazen Murad, Katara's Director of Music Production and Mastering Engineer. "We use them for everything, all the time. For the FIFA World Cup project, every activation that had anything to do with music involved a Prism Sound unit at some point in the creative chain – from recording live musicians, through to mixing, mastering and post production."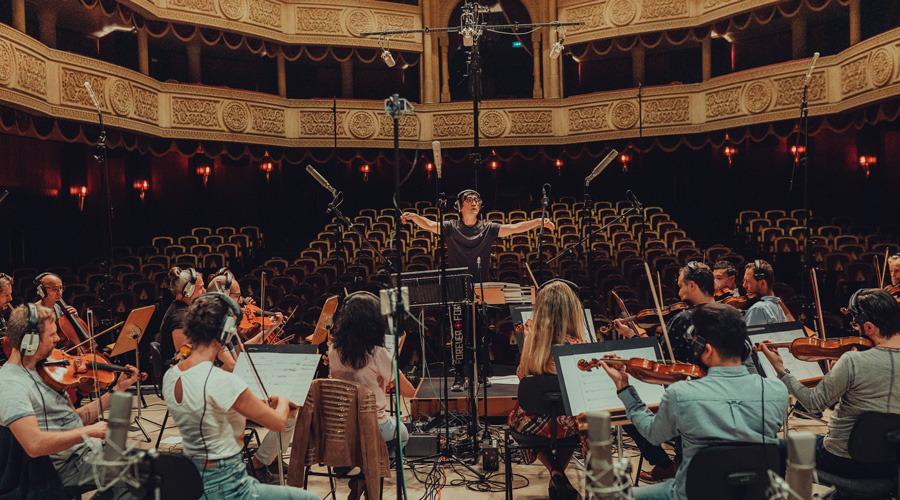 Murad, who is renowned as a world-class mastering engineer, became familiar with Prism Sound converters when he started working in professional studios in the early 1990s. After a few years at EMI Studios 301 in Sydney and then a few more years at Studios 301 in Cologne, he crossed the English Channel to work first at Whitfield Street Studios in London and then at Metropolis Studios where he headed up the Group's mastering team. His list of credits covers an enormous range of artists from Robbie Williams, Bjork, Kasabian and Muse, through to Sade, Katie Melua, Duran Duran and The Rolling Stones.
While at Metropolis London, Murad's studio was built around Prism Sound conversion and PMC monitoring, two British manufacturers that he trusted because their equipment gave him the clarity and lack of colouration that he required for high profile mastering projects. His reputation for combining technology and creativity, particularly in the areas of 5.1 Mastering for DVD-V, DVD-A and Super Audio CD, has always ensured that he is highly sought after, while his unique style of stereo to 5.1 upmixing has made a massive impact on albums he's mastered for artists such as Elbow, The Temptations and Korn.
"The fact that we had both Prism Sound conversion and PMC monitoring at Metropolis is a key reason why Katara Studios also has this equipment," he explains. "During the construction of Katara Studios, Metropolis was called in to develop its extensive technology package and coordinate all the system integration. I was adamant that Prism Sound converters were installed because they are the only converters I trust and the only ones I will work with. That might sound biased, but it's not. I have tested them against other similar products and in every shoot out the Prism Sound units have always been the best. They stand out because they deliver such high quality sound."
Katara Studios is undoubtedly a flagship facility as it was built with no expense spared, with technical consultancy provided by former Metropolis colleagues such as Malcolm Atkin, John Goldstraw and Crispin Murray. Katara Studios opened in 2015 and has a reputation for being one of the most technically advanced recording/feature film audio postproduction complexes in the Middle East. In addition to three recording studios, including one large enough to accommodate an 80-piece orchestra, the 40-plus room complex also has a sophisticated Mastering Suite, a Dolby Atmos Post Production suite for feature film mixing, two Composer Rooms, three Audio Prep Rooms, a Video Grading Suite and a Video Edit Suit.
Given its impressive technical facilities and its location in Qatar, it is no surprise that FIFA chose to partner with Katara Studios for its World Cup 2022 audio needs.
"We started working on demos in 2021 soon after FIFA Sound announced its new entertainment strategy," Murad says. "The aim is to connect audiences through a shared passion for music and football. Artists from all over the world have been involved, representing many different countries and musical genres."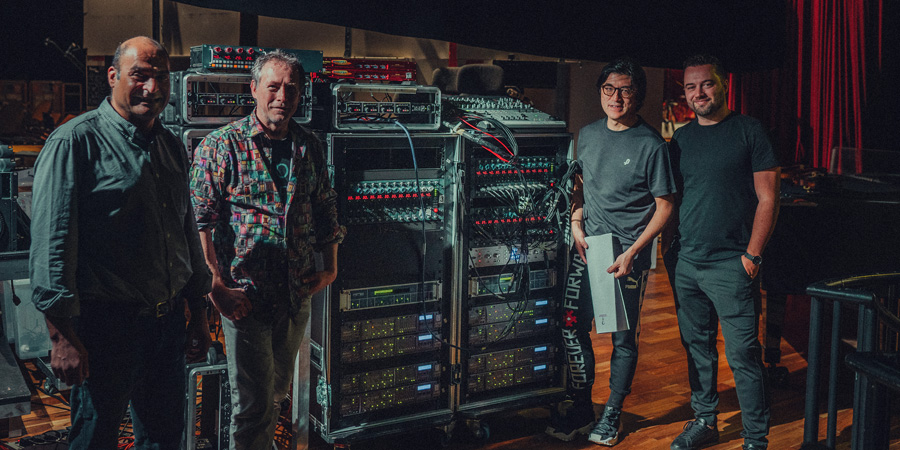 The first single, Hayya Hayya (Better Together), featured Trinidad Cardona, Davido and AISHA. This was recorded and mixed at Katara and released in April 2022, ahead of the final draw for the tournament. The second single, released in August, was Arhbo, a song sung in Arabic by Ozuna, GIMS and RedOne and also recorded at Katara. In September, Budweiser collaborated with Tears For Fears and Atlanta-born rapper Lil Baby to release The World Is Yours To Take, which samples the 80s anthem Everybody Wants To Rule The World. This track is also included on the playlist but was created in the USA. October saw the release of Light The Sky, the final single recorded at Katara. This features four of the Arab world's most famous female singers – Balqees, Nora Fatehi, Manal and Rahma Riad – and celebrates the fact that female referees are officiating at a FIFA World Cup for the very first time.
"The run up to the World Cup has been hectic as we are still very busy recording and mixing songs for the soundtrack," Murad says. "We are also working on music videos, audio for the big screens in the stadia, live television performances and music for the opening and closing ceremonies. These have already involved a week of recording sessions with a full orchestra, which were engineered by my colleague Matt Howe. Once again, we used Prism Sound converters to input the audio from around 64 microphone signals into Pro Tools."
Matt Howe, Katara' Studio's Chief Recording Engineer and formerly of AIR Studio and Metropolis, adds that some of Katara's larger systems are configured with up to 96 channels worth of Prism Sound ADA8XR's in transportable racks.
"We can even go higher than that if we unite them in tandem with our other interface racks, at mixed sample rates and connected to other capture systems," he explains. "This is useful when we have requests for of very high definition "audiophile" multichannel recordings such as Dolby Atmos and Immersive sound "Stem" capture and delivery when we can afford to go outside of the remit of broadcast standards."
Matt Howe elaborates further, saying: "Flying the British Flag even further, we also have the front-end furbishment of a Neve 1801R console at Katara. This desk's exceptional microphone preamplifiers are our mainstay, augmented by Prism-Masalec MMA4XR low-colouration microphone preamplifiers plus a few other boutique preamplifier brands besides."
Howe adds that he is very pleased with the installation and performance of the PMC BB2-XBD large speaker monitoring set up  in Katara's Studio Two control room.
"I also use ATC SCM25 for nearfield duties, for absolute confidence that the end results will take me to scoreline," he says. "These products have never let me down.  I know where I stand because I have all the resolution – and more – at my disposal, and our clients are happy with the results we deliver."
For the FIFA World Cup orchestral sessions, Howe and Murad invited British-based composer and conductor Youki Yamamoto to lead from the podium. As a similarly-minded and ardent fan of the same Prism Sound, PMC and Neve products, he was more than happy to work on the project. "We were literally reading from the same page, not just the sheet music," he says.
The FIFA World Cup 2022 kicks off on November 20th and runs through to December 18th. It is the first to take place in the Arab world and the first to be held during the latter part of the year. The ultimate winner has yet to be decided but Mazen Murad is in no doubt that Prism Sound is already a winner at Katara Studios
"The work we did for FIFA sounds great and we are very proud of it," he says. "Prism Sound converters play a big part in our success and we really couldn't have delivered such high quality audio without them."