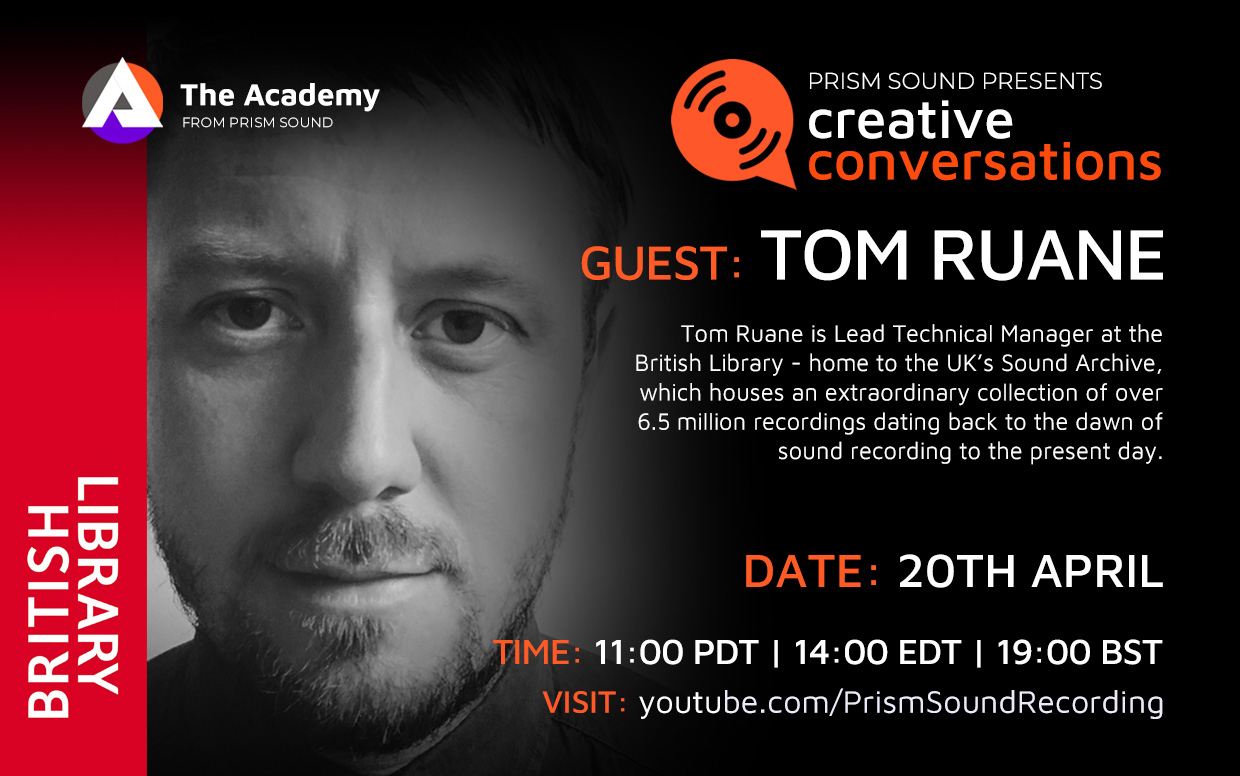 Cambridge, UK: April 19th 2022: Tom Ruane in conversation with Prism Sound's Jody Thorne.
Prism Sound Presents Creative Conversations. On the 20th of April at 7pm in the UK, we will be talking to the Lead Technical Manager at the British Library, Tom Ruane.
Tom heads up the highly specialised team of audio engineers working to preserve content held on the historical sound formats in the archive, before they become unplayable due to physical degradation and obsolescence.
Join us on Wednesday 20th April where we talk to Tom about his key role in audio preservation.
Click on the buttons below, to subscribe to the Creative Conversations newsletter or to watch the video of the live-stream on our YouTube Channel.